If you are running Serendipity Blackmagic/Megarip/Veripress Server or Client on Mac OS X and either of them crash, then it is very useful to get the crash log from the Mac for the application that had the problem. This can help Serendipity to determine what was happening at the time of the crash. If you email the crash log together with the server and client logs to
support@serendipity-software.com.au
at the time of reporting the issue then it can help with a quicker diagnosis and fix.
The crash logs are located in the
/User/Library/Logs/CrashReporter/
folder.  There are three logs associated with Serendipity Blackmagic/Megarip/Veripress which are
bmserver…softwarecomau.crash – the Blackmagic Server crash log
bmagic…softwarecomau..crash – the Server window crash log (less important as the server can still run without the window displayed)
ssclient……softwarecomau.crash – the Serendipity Client crash log
You can either copy the logs directly from the Finder window or you can save a copy from the Mac OS X Console application as follows:-
– go to …/Applications/Utilities/ in the Finder and launch Console.
– (if necessary) click on the Show Log List at the top left corner of the window to display the logs that have been generated.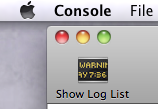 – from the list, select FILES  >  ~/Library/Logs  >  CrashReporter.
– select the log (or logs) corresponding to the time of the crash from the list, then select "Save a Copy As" from the File menu.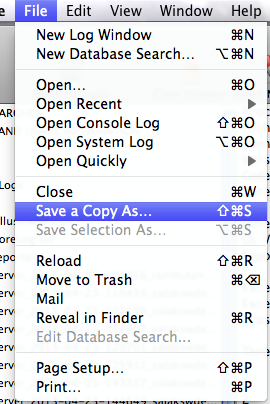 – save the log and email it to support along with the Blackmagic/Megarip/Veripress Client and Server logs.

PDF Download