Serendipity Blackmagic / Veripress 7.1.01+ includes a Proof Lock feature in Client Settings.
Proof Lock allows Veripress / Blackmagic (w/Soft Proofing Add-on) system administrators to configure the Serendipity Client to disable the SoftProof window when the display needs calibration, or has failed to meet the required the colour standard for on-screen proofing.
Enabling Proof Lock
Proof Lock is made available when the Calcheck Managed option is enabled in
(Windows / Linux) Serendipity Client > Application menu > Preferences > Colour tab > Monitor Settings
(macOS) Serendipity Client > Serendipity Client menu > Preferences > Colour tab > Monitor Settings
Tick the Proof Lock checkbox to turn it on.
Proof Lock in use
When enabled, the SoftProof window is blocked by a red 'X', when the display meets one or more of the conditions detailed below. A message informs the user that soft proofing has been disabled, the reason(s) involved, and a course of action to restore soft proofing functionality.
The monitor has not been Calcheck verified using the Displays application.
The monitor has failed Calcheck verification and does not meet the required colour standard.
The assigned monitor ICC profile has exceeded the expiry time set in the Serendipity Client Preferences. 
The monitor ICC profile (Calibration) is more recent than the latest Calcheck verification.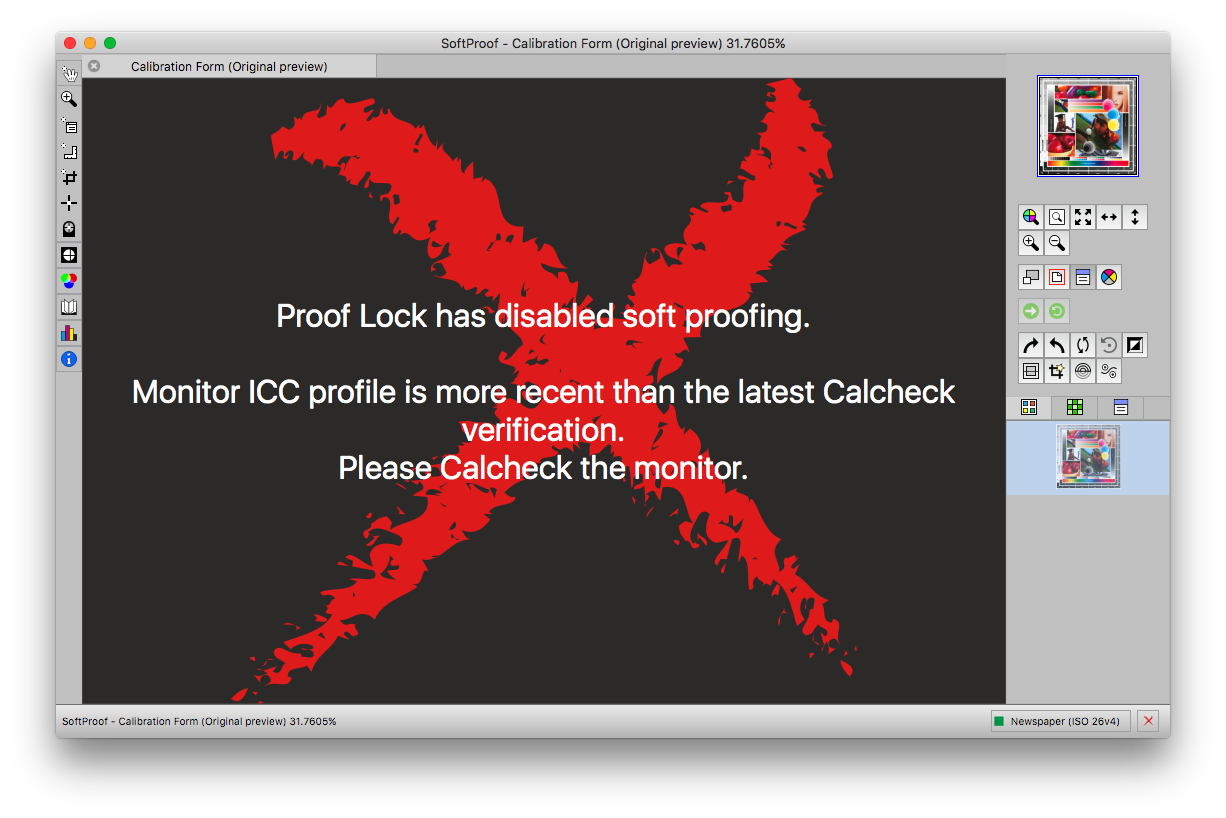 PDF Download